Our federated search capability is one of the many ways Community Hub serves as your one-stop-shop for Creator resources. 
Today, I'm excited to announce improvements to one of my favorite features! 
Filter by Source
Previously, search results for some content was grouped together into a single source: Additional Resources. You would see documentation articles, Academy training, and Marketplace listings all listed together. 
Now, each resource is categorized as a unique source broken out and filterable in the results. This applies to both the initial search experience on the home page and the full search functionality at community.unqork.com/search.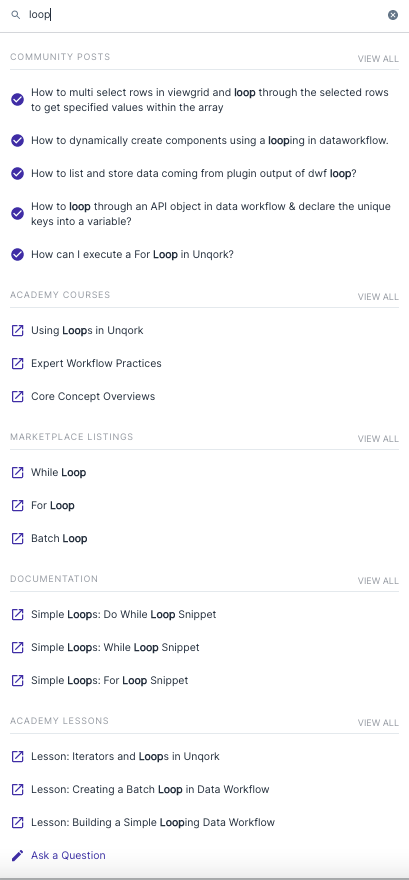 More Information on Federated Search
We've updated the initial announcement blog with the full details of how this feature works.
As always, share your feedback with a reply below, an email to community@unqork.com, or --better yet!-- an idea here on the Community Hub. 
Happy searching!